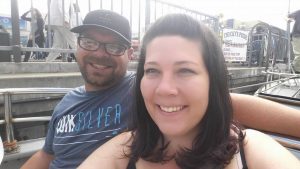 The owners, Mike and Jessica Brambila have lived in Tahoe for over 15 years. After graduating from South Tahoe High School in 2001, Jessica remained here in the basin. Together with their family they have worked to create a unique entertainment business here on the South Shore.
---
How was Tapped in Tahoe Formed?
A lot of people ask us,"How did Trapped in Tahoe come about?" The idea came from visiting family in Ohio. Jessica's aunt and uncle told her about a really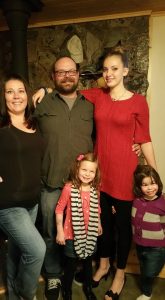 cool way people were having fun. An escape room! So, the entire family booked a room. The unique experience left Jessica thinking about how Tahoe has nothing like this. Because of this, Jessica began discussing what it would take to open one of her own with her aunt Lori, her uncle Mark and sister Danielle. After arriving home Jessica, told her husband Mike about how interesting and fun the experience was. Jessica did some research and found an escape room in Reno. Mike, Danielle and Jessica's daughter, Bailey booked a room. Mike returned from the experience excited and told Jessica he was all in.
Once Mike said he wanted to do it, Jessica called her sister, Danielle, and said she was going for it. After several months of research, the family found the perfect location. The entire family chipped in to complete all of the construction that was needed. Once the rooms were built, Jessica, Mike, Danielle and their younger brother Steven started working on the puzzles and designs of the rooms. What you see today is a result of a lot of late nights and long weekends put in by all of the family members.
---
 Acknowledgments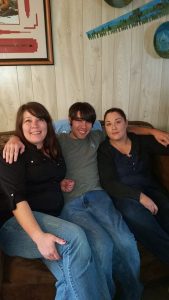 The Trapped in Tahoe family is very fortunate to have such great friends and family for support. Especially those that sacrificed their own time to help us build this business. We would like to take the  opportunity to thank the people who have helped us make our dream a reality.
Our mother, Kathy, and father, Mike. Thank you for all of your support and help during the building of our business.
Aunt Lori and Uncle Mark encouraged us to take this leap and follow our dreams. Their support has meant the world to us.
Matt and Shelly, our family friends who came to our rooms and have helped to spread the word about our business.
Bryan Mason, thank you for helping us get all of the construction and set up completed.
These amazing people have given us the opportunity to reach for the stars. We cannot thank you enough for all that you have done for us.
We are finally open. Jessica and Mike along with Jessica's two siblings, Danielle and Steve, work to try and bring a new and creative form of entertainment to South lake Tahoe.